Overview
The Queen Charlotte walk might well be New Zealand's next Great Walk and for good reason. The much-celebrated  views over the magnificent Queen Charlotte Sound, stunning native forest, and the well-deserved gourmet reputation of the Marlborough area all work in concert to make for a one of a kind walking experience. Walk in and out of your accommodation each day, walking from the beginning of the track at Ship Cove all the way to the end at Anakiwa.
Famous for its wine and food, the Marlborough region does not disappoint. This is a magical encounter for all the senses both on and off the track. The accommodations are all excellent and are to be found right next to the track, snuggled up to Queen Charlotte Sound and Kenepuru Sound.
Highlights of the Queen Charlotte Walk: 
Walk the Queen Charlotte track end-to-end from Ship Cove to Anakiwa
Stay in comfort on the edge of the Sounds each night, whilst enjoying nature at its best.
Walk pack free as all transport on and off the track is supplied
Lunches on the walk
3 nights accommodation in ensuite rooms and 4 days of amazing walking
Astonishing coastline, stunning coves, and old growth forest.
Forests filled with birdsong. Highest hours of sunshine in New Zealand. Lush rainforest gullies sheltering massive tree ferns.

SELF-GUIDED
From
$
per person twin/double share
Single Supplement
$435
per person

Single Supplement
Australian hotel accommodations charge the same price per room regardless of whether there is one or two people occupying it.
In order to cover the cost of the accommodation when occupied by one person we need to charge the single supplement fee, a cost that we make no margin on.
Grade
Easy to Moderate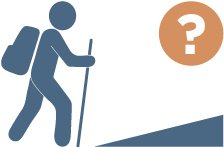 Grade 2 - Easy to Moderate
Some hill sections and occasional steps. Walking experience not required.
Data required for rest of form
Walk Type:
Walk Length: Days
Departure Date:
Person Single Cost: $
Single Supplement: $
Workbooks ID:
DAY 1
SHIP COVE TO ENDEAVOUR INLET
The trip starts on the Picton wharf at 8.30 am. Be transferred by water to your drop off point at Ship Cove. This is the location where Captain Cook landed 5 times and met with the local Maoris. There's a memorial to Cook that celebrates his voyages.  The walk begins with old growth forest, dotted with Rimu trees. One of them is over a 1000 years old. There's plenty of time to enjoy the lookouts and the views over Queen Charlotte Sound. We walk to School House and Resolution Bays and then onto Endeavour Inlet, our final destination for today and your stunning accommodation. Every day we walk in and out of  beautiful accommodations that sit right on the water's edge. The luggage is seamlessly transported from accommodation to accommodation and will be waiting in your room.
Walking: Easy to Moderate / 15 kms / 4 – 5 hrs
Elevation: +565m / – 569m / Max Height 76m
Meals: Walkers lunch
Accommodation: Furneaux Lodge in an ensuite room
DAY 2
ENDEAVOUR INLET TO SOUTHSIDE ENDEAVOUR INLET JUST PAST BIG BAY
This is the shortest walk of all the days but still very rewarding. Wake up late or simply wander around the beautiful Furneaux Lodge precinct and enjoy the sound of the forest. At the back of the lodge there are numerous tracks to explore, complete with a plethora of Rimu trees, waterfalls, and glow worms at night. The track today hugs the water, making its way around Endeavour Inlet with views over the inlet virtually the whole way. There's also native forest, lush coastal vegetation, and Ponga tree ferns set into deep gullies. More importantly, tonight's accommodation is just as good as last night's.
Walking: Easy / 11.5 kms / 3 – 4 hrs
Elevation: +565m / – 569m / Max Height 76m
Meals: Walkers lunch
Accommodation: Either Punga Cove or Mahana in ensuite rooms
DAY 3
BIG BAY, ENDEAVOUR INLET TO COWSHED OR TOREA BAY
Today's walk is the longest of all the days, but most of it is on a reasonably flat and even surface. Which is great because as you walk you can keep your eyes up and be awestruck by the recurring views over Queen Charlotte and Kenepuru Sounds. Whoever designed this track was a walker, as the track takes full advantage of the landscape's scenic appeal. Some sections of the track are thick with beech trees and tree ferns, creating a welcoming cocoon-like experience. The consistency of gorgeous scenery this track has to offer is definitely what makes this walk special. Eatwell Lookout and it's 360 degree views over Endeavour Inlet and Bay of Many Coves is worth the walk alone.
Walking: Moderate to Challenging / 24 kms / 7 – 8.5 hrs
Elevation: + 1288m / -1277m / Max height 469m
Meals: Walkers lunch
Accommodation: Either Portage Hotel, Raetihi Lodge or Lochmara in ensuite rooms
DAY 4
COWSHED BAY TO ANAKIWA
The last day's walk is an excellent compendium of the days gone by, with amazing views, more forest, some sand, and the odd luxury house and super yacht tucked away in isolated coves. The last 8 kms is memorable. It's an easy stroll over flat terrain through large tree ferns, beech forest, and views over the sound finishing at Anakiwa Bay and civilisation. A great way to finish the track. You will be transferred back to Picton by water where your luggage awaits and the trip ends.
Walking: Moderate / 21 kms / 6 -7 hrs
Elevation: +1351m / -1364m / Max Height 380m
Meals: Walkers lunch
Full access to the Queen Charlotte track in superb comfort.
3 nights accommodation in beautiful lodge accommodations
Walk the entire track end to end pack free
4 walkers lunches
Comprehensive tracks notes, map case, insulated lunch bag and container
Enjoy nearly 30 years of our experience in organising self-guided walking holidays
The highlight of the Queen Charlotte walk is staying in accommodations right next to the track itself. The accommodations are all excellent and are further enhanced by their position right on the water. At night, marvel at the incredible beauty of one of New Zealand's most beautiful natural areas and the peacefulness of the Sounds. It's the First-World luxury of these accommodations, together with the wonder of the walk itself, that make the Queen Charlotte Track as popular as it is.
Importantly, you will be warmly welcomed by all of our hosts, who are ready to assist in any way they can.
Each accommodation features nightly a la carte meals and cooked breakfasts every morning (at your own cost).
NIGHT 1: FURNEAUX LODGE
Furneaux Lodge is located on 3 acres of the manicured gardens right on the water, an oasis of luxury in the middle of the forest.  With the Marlborough Sound at your doorstep and an a la carte restaurant, this is a great place to rest and soak up the tranquil environment. Part of the beauty of this historic accommodation is the remoteness Full stop There are no roads leading to Furneaux Lodge. The rooms have ensuites and most have views of the sea.
NIGHT 2: PUNGA COVE RESORT (or Mahana Lodge)
Experience the native New Zealand bush and the crystal-clear sparkling waters of the Marlborough Sounds. The fully-licensed restaurant has breathtaking views of the entire Endeavour Inlet. Or relax at the Boatshed Cafe & Bar on the jetty. The rooms have ensuites and most have views of the sea.
NIGHT 3: PORTAGE RESORT HOTEL (or something equivalent)
The Portage allows you to experience a little taste of everything the Marlborough has to offer; the food, the comfort, and the natural wonder. Walking New Zealand's famous Queen Charlotte Track is one thing, spotting wildlife from your room or the restaurant is another.  The rooms have ensuites and most have views of the sea.
AVAILABILITY
This trip is available all year round. We do however suggest you try to avoid January and February when the area gets very crowded with holiday makers. There is a surcharge at this time and the walking temperature is slightly warmer. However New Zealand is generally cooler than Australia, so there's no need to worry unless you are really susceptible to heat.  Spring (September to December) and autumn (March to May) are excellent times to walk from a temperature perspective.
WALKING
This track is mostly undulating but well graded. Walks average about 17 kms a day. There's always time to walk and explore further if you're up to it. There's also time to relax and enjoy all of the lodges and hotels, and the gorgeous surroundings of the Sounds.
GETTING THERE AND AWAY
There are many ways to get to and from the track. If you have time, it might suit you best to mix the methods of travel to facilitate the best experience.
By car you can drive to Picton from anywhere on the South Island. It makes the most sense to fly to Christchurch in order to facilitate a 'drive and explore' of the east coast, namely Kaikoura and Akaroa (Banks Peninsula). From the North Island, simply take the ferry across from Wellington.
Fly to Wellington and get an onward flight to Blenheim where we can pick you up. This is the fastest way of getting to the start of the Queen Charlotte Track.
Fly to Wellington and take the ferry across Cook Strait which arrives right next to your hotel in Picton.
Fly to Christchurch and catch the famous Coastal Pacific train to Picton. This train journey is touted as one of the greatest in the world. From the train station it's a short 3 to 4 minute walk to your hotel.

Get an onward flight to Nelson from all

New Zealand's

major centres, where it is possible to get a private transfer at your own cost. This is one of the best transport options for the Queen Charlotte walk. If you do the Abel Tasman walk with us

as well, 

we will handle all the transfers

for

both trips to and from the tracks to Nelson or close by. Please speak to the office.
WEATHER
December through February is usually warm to hot with excellent swimming weather. As mentioned earlier, book well in advance for January and February due to the summer School Holidays. March through May and September to November is usually cooler, with long sunny days, perfect for walking.
See the New Zealand Meteorological Service for information about average temperatures and rainfall at different times of the year.
INSURANCE
We require that you purchase travel insurance for overseas travel. Partly because we have to charge a cancellation fee if you cancel your Queen Charlotte walking holiday after we have confirmed it. We want to help make insurance more affordable by offering you a discount on policies purchased through NIB Insurance. This applies to any NIB policies issued via this link. Get an instant quote and purchase online now.
INFORMATION PACK
For nearly 30 years we have taken pride in providing seamlessly-organised walking holidays. However, we know that you'll still have many questions. You will receive a very detailed information pack and itinerary approximately 6 weeks out from departure outlining all the fine detail and much more.
CONTACT
If you have any questions, feel free to ask one of our destination consultants. You can get in touch with us via our contact form, email us at info@auswalk.com.au, or call us on +61 3 9597 9767.